The Community Gathering Spot
Welcome to the heart of MorningStar. The Amenity Center is designed to be the hub of neighborhood socializing and entertaining, where residents can spend time with family and make new friends. There are many fun and entertaining things to do for all ages in and around the amenity center. Whether you are seeking rest, relaxation, or recreation you'll find facilities and events for everyone.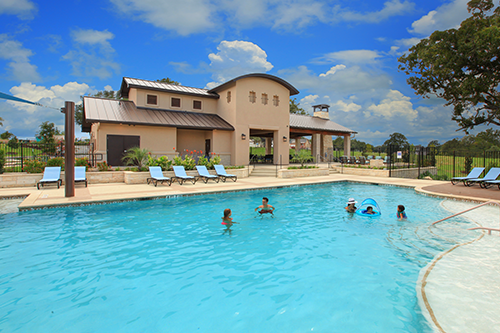 The Pool at MorningStar is a great place to hang out with fiends or have pool parties. We have thoughtfully designed our pool and pool deck to accommodate all kinds of fun seekers. You can sunbathe around the pool in our resort style lounge chairs, or just relax and read a book. Residents can play in the pool for hours or grab a quick workout swimming laps. For the little one who are not yet ready to jump into the deep end, we have a splash pad for them to have fun in water with the rest of the family.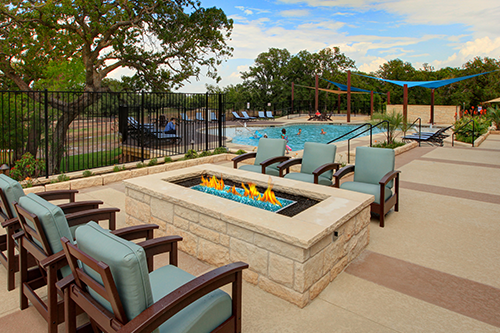 The Covered Pavilion and the Fire Pit Lounge are also a part of the Amenity Center and provide residents with options for parties and events. Throughout the year the community hosts events for the residents to socialize and and build a long lasting friendships. When the community is not hosting events, residents can use this space to host birthday parties, get togethers with friends, or pool parties. Residents can also take advantage of the fire pit or the fireplace under the covered pavilion to set a relaxing ambiance to enjoy the peaceful Hill Country evenings.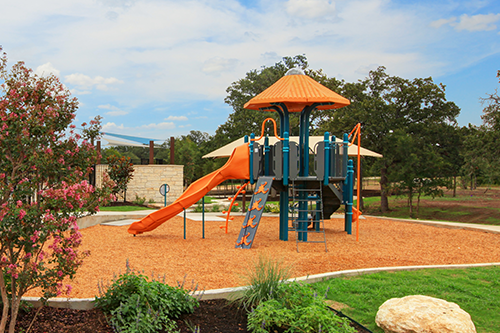 If the kids want to play at the Amenity Center outside the water, we have a playground that offers just that. Featuring a slide, sliding pole, multiple ladders, and more, these play structures will allow kids to play and burn energy. If you are hosting a birthday party or other event at the Amenity Center, this play structure gives parents more options to keep kids entertained for hours.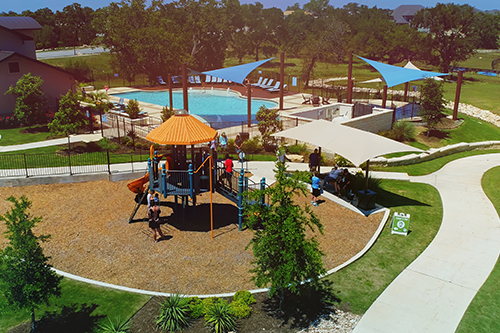 Adjacent to the MorningStar Amenity Center is the Stargazer Lawn featuring an additional playground built for the smallest MorningStar residents. The toddler park provides little one's tons of fun and engaging activities, from musical instruments to a mulch digger, and plenty of other play structures. Along the edges of Stargazer, you will find lush lawns shaded by big oak trees, a hopscotch pad, foursquare, washer court, picnic tables, and grills. Grab the family and make a day of it at Stargazer.