It's a scene from an earlier, less hurried, time. Some kids are splashing in the cool water of the pool while others are experiencing the thrill of catching the "big one" in the fishing pond. For all the peace, quiet and safe surroundings, this could be a hundred years ago, but Jaime and Robert Sladek know it's 2019, and just another day in MorningStar! 
As one of the early homeowners in this planned community just north of Austin, the Sladek family has seen the neighborhood blossom since they arrived in 2017.
"We had been looking in the Liberty Hill area," Jaime said. "And we really liked the small-town feel, while still being close to a lot of amenities, shopping and entertainment in Austin. We drove into MorningStar and it just looked like it would be a perfect fit for our family. There were great play spaces, beautiful, green walking trails, a big pool, lots of families around and many different styles of homes from which to choose.
Robert Sladek agreed, "I like the country feel of it. I work for an energy company in Austin and when I drive back home in the evening it just feels nice! There's kind of a slow pace to it. It's just a great atmosphere that we love."
The Schools are Some of the Best in Texas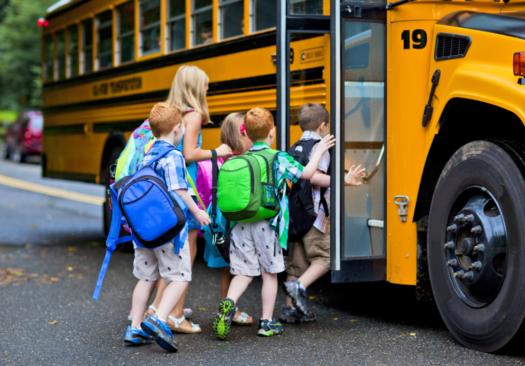 As a substitute teacher, Jaime appreciates the smaller class sizes and the personalized instruction offered by the schools that serve the MorningStar community.
"We chose Liberty Hill ISD because it has a great reputation for providing a good education and small classes," she said. "We have really enjoyed being involved with the teachers and staff. I've had the opportunity to get involved with parents and teachers, and even substitute a little and be in my kids' classes. They are really thriving in the Liberty Hill schools!
"This community is very safe for children. A school bus stop is near our home and our kids are picked up in the morning. I meet the bus in the afternoon and take them home. There is no long commute and early morning traffic hassles that many of my friends have to deal with."
The Homes are Designed to Blend in With the Hill Country Terrain and Foliage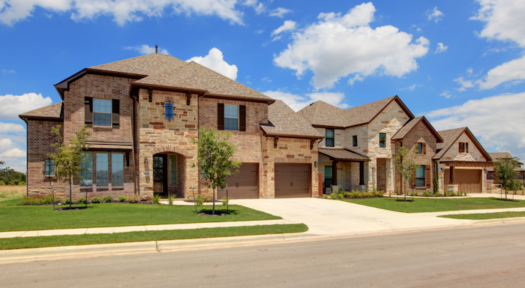 Homeowners in MorningStar have many decisions to make about the look and feel of their home and all available options are good! The builders have been chosen for their craftsmanship, attention to detail and sensitivity to the pristine environment of the Hill Country surrounding Georgetown, Liberty Hill and other nearby communities.
These builders include:
 View Available Homes to find your new home in MorningStar.
Lifelong Friendships are Being Forged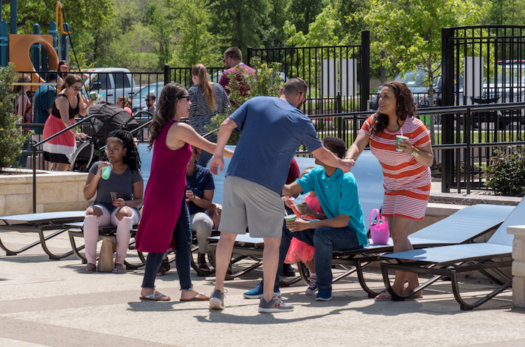 The carefully designed amenities encourage interaction among families in MorningStar.
"We have thoroughly enjoyed the amenities here at MorningStar," Robert said. "We love hangin' out at the pool. We meet our friends and our neighbors down there. Recently we have spent time at the fishing pond where our son has caught a few fish.
"Plus, every couple of months there is some sort of activity sponsored by the community. We've enjoyed egg hunts, face painting, barbecues, and things like that. It's just been a really great way to get to know neighbors."
Jaime added, "If I was going to encourage someone to move to MorningStar, it would definitely be because of the neighbors. We really enjoy hanging out on the street, all the kids play and have a good time. We also really like the location, it's the perfect distance from Georgetown and Liberty Hill." Is it time for you to join the Sladek family in one of the most laid-back communities in the Austin area? Contact us and let us show you how.