As kids count down the days—or hours, or seconds—to the end of the school year, parents across Austin wonder what they're going to do with these tiny, energetic people all summer. Whether your kids are eager to run through the neighborhood from dawn till dusk or more interested in telling you about how they're bored, finding ways to burn off kids' excess energy can feel overwhelming.
MorningStar prides itself on an active, vibrant community filled with kids and friendly parents. Your kids can feel safe roaming the neighborhood with their friends, checking in with neighbors, and enjoying the safe community we've created. But sometimes you have to get out of the house and go explore the world. Here are our picks for some of the best day trips and adventures in and around the Texas Hill County when your kids are out of school.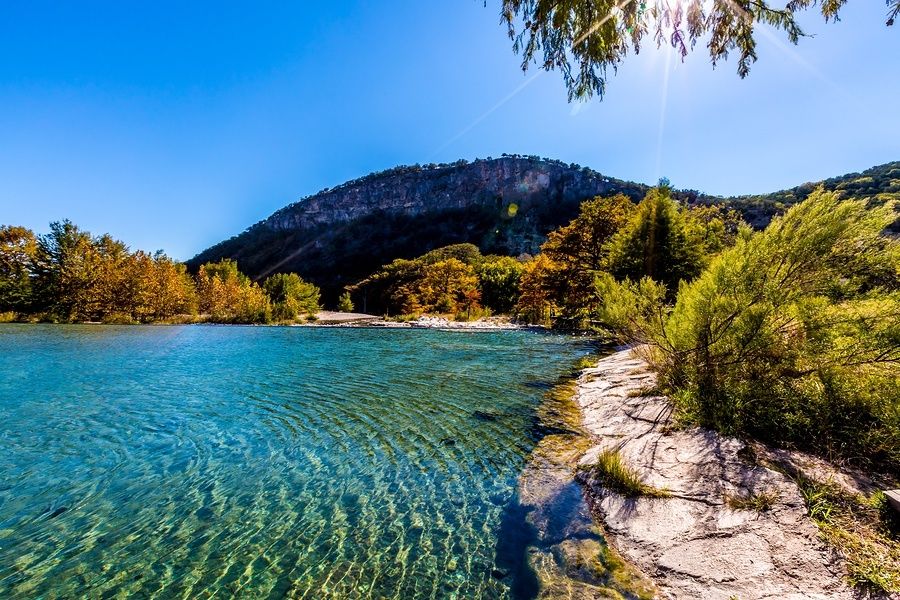 Garner State Park
Plan a day trip to postcard-perfect Garner State Park. With dozens of trails, picturesque waterfronts, and wildlife everywhere, it's sure to burn off your kids' excess energy. Can't get enough? Plan an overnight trip with some friends in one of the Park's cabins. Or get really adventurous and spend a weekend camping. Your kids might even be able to work on a few scouting merit badges.
Lady Bird Lake Bike Tour
If your kids love spending the summer on their bikes, offer them a bit more adventure with a Lady Bird Lake bike tour. This two-hour tour includes some of Austin's best parks, and you'll be near the city's shops and restaurants. If your kids want more after the tour, try a picnic in the park, or treat yourselves to some amazing food by walking to a nearby cafe or restaurant.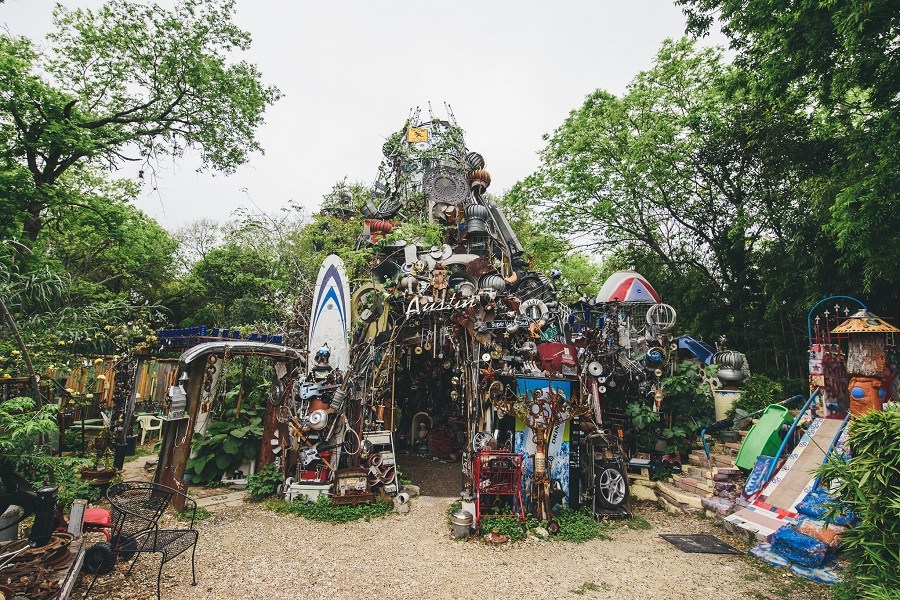 Cathedral of Junk
Want a slightly strange but imminently delightful outing? You can't beat the Cathedral of Junk. Show your kids what a house literally made from junk looks like—and remind them what happens if they don't occasionally clean up their own stuff. Featuring more than 60 tons of illuminated and oddly arranged junk, the cathedral is constantly changing. Plan a scavenger hunt, or challenge your kids to find junk in every color, of every shape, or that most resembles their own. Then consider going home and cleaning out the basement or the attic.
Wild About Music
If you have a teenager who thinks that everything you do is hopelessly uncool, treat them to a trip to Wild About Music. Part museum, part music shop, part lifestyle store, this is the perfect stop for music lovers of every variety. Make a day of it by walking down to Annie's Cafe and Bar and discussing your favorite music. If you'll be traveling with little kids, let them walk Congress Avenue and pick their favorite kid-friendly destination. Instant win for families with kids of all ages.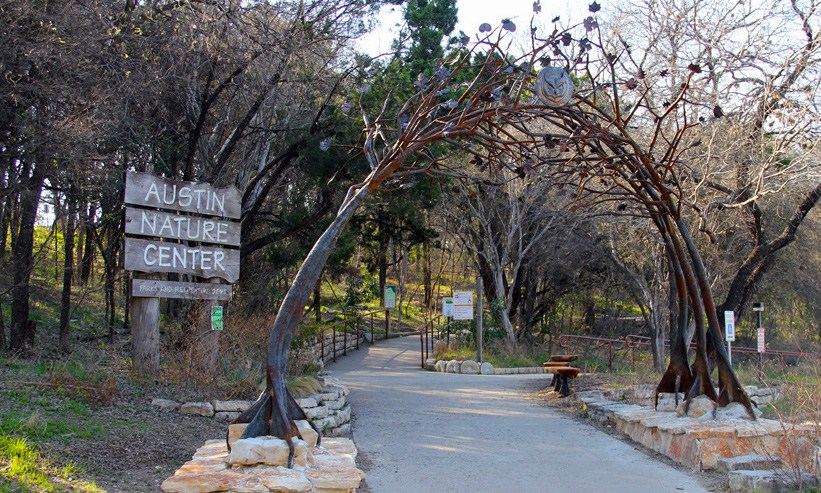 A Day (or Weekend) of Animals
If you have high-energy animal lovers, it's time to plan a day trip featuring all their favorite animals. Or better still, get out of the house for a weekend, book a hotel room, and spend the weekend exploring downtown Austin and all of its animal adventures. Begin by exploring native wildlife at the Austin Nature and Science Center. Don't forget to take some food for a scenic picnic.
Next, check out the myriad animals at the Austin Zoo. Don't forget to visit the giant tortoises! And while you're there, check out the zoo's summer camp for parents who need a break and kids who need more time with animals. Then finish the day or weekend at the Austin Aquarium, where kids can few sharks, stingrays, and thousands of other marine animals.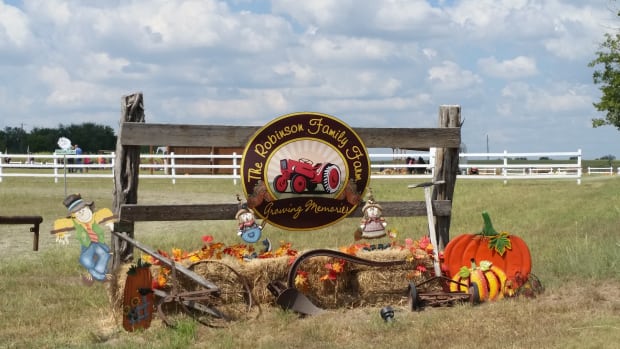 Robinson Family Farm
If you're tired of your kids spending their days in front of screens, the Robinson Family Farm is the perfect antidote. With year-round events, including a fall pumpkin patch, it's perfect any time of year. But summers on the farm are especially magical. Its baby season, so check out the baby goats and learn about how animals care for their young. And if you've got a truck lover in your life, be sure to check out the farm tractors and other vehicles.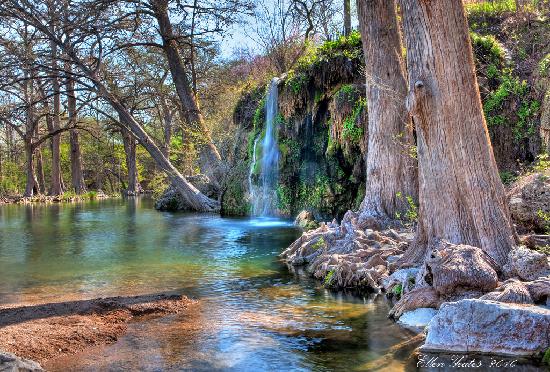 Swim in Nature
If you love pools but want to try water in nature, then a day trip to Krause Springs could be the perfect choice. At just $8 per day for adults and $5 for children, this affordable waterfront destination offers lush scenery and gorgeous springs. Check out the waterfalls, or go hiking in the woods. If you need a little more time in nature, camp overnight. And don't worry, for kids who are wary of swimming in fresh springs, there's a kid-friendly pool that includes a water slide.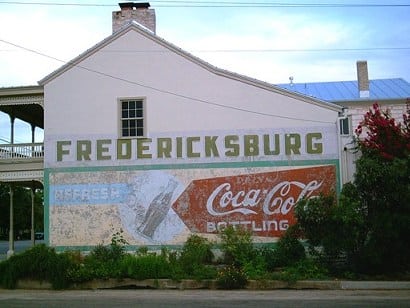 Fredericksburg
Spend a day brushing up on Texas history in old Fredericksburg. Founded by German settlers over 160 years ago, much of the old charm and influence still remains today. Eat at the world-class Alamo Springs Cafe, and tour the National Museum of the Pacific War. Then get back to nature with a quick hike in Enchanted Rock.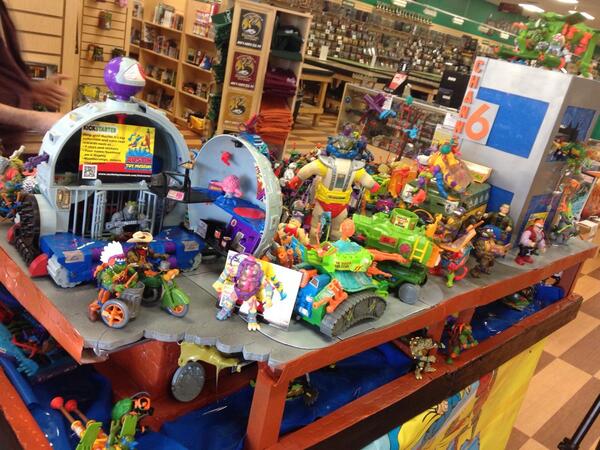 Austin Toy Museum
Toys are more than just accessories in your home. They tell stories about culture, about values, and about the families that buy them. Take your kids on a tour of toys past at the Austin Toy Museum. Then talk about why certain toys are popular at certain times, or ask your kids which of their toys they think might one day have a place in a museum.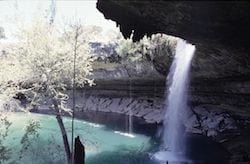 Hamilton Pool
If you are looking for a fun swimming hole and nature preserve, Hamilton Pool is a great choice. The Hamilton Pool Preserve is a natural pool that was created when the dome of an underground river collapsed thousands of years ago. The preserve is also home to a variety of native birds, fish, wildlife, and plants. Reservations and tickets are required to visit the Hamilton Pool Preserve during busy summer months. You can find more information and purchase tickets from Travis County Parks.