If you are a resident of the glorious Texas Hill Country community of MorningStar, located just north of Austin in Georgetown, you know that having a neighbor say, "take a hike," is a health tip. However, if you're just thinking about becoming a resident, some further explanation is in order.
In a very short time, MorningStar has become one of the most successful master-planned communities in the Southwest. While there are many reasons for this, including exemplary schools and an amazing location, and close proximity to dining and entertainment in Austin. However the resort-like amenities are second to none. These include an amazing 1.5 miles of hiking and biking nature trails.
Of course, the scenery on these trails is magnificent, but they offer much more. Residents are also able to get in a complete workout along the trails when stopping at one of the many energy stations. These stations include equipment and activities to workout arms & abs, legs & glutes, back & shoulders, and more. However, the real health advantage of these immaculately groomed trails involves walking.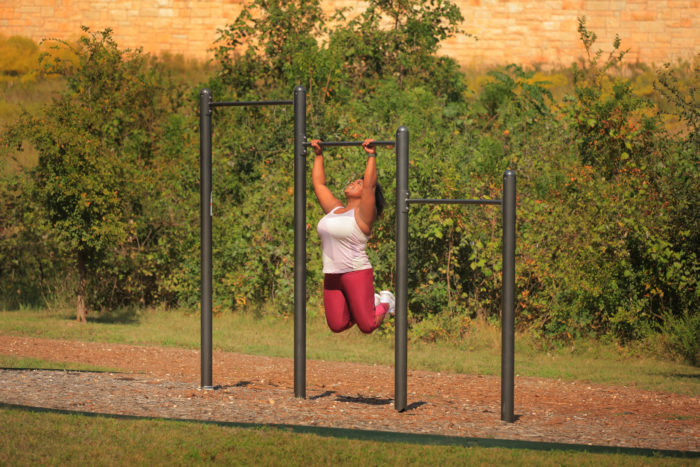 Recent research has found that dramatic health benefits of walking can be realized with fewer steps than was once thought.
New Research on Walking Released
How about a stunning stat? According to a recent story from the Axios news feed, "Mortality risk was reduced by 50% for older (60+ years) adults who increased their daily steps from around 3,000 to around 7,000, according to new medical research. Why does this matter? Walking 7,000 steps is the new 10,000 steps, in terms of the number you should shoot for." 
The Lancet medical journal reports that "this is all it takes for those 60 and older to dramatically increase their lifespans. Even for younger adults, the benefits of daily walking actually level off around 9,000 steps per day, not 10,000, the researchers found. The risk reduction plateaued beyond that number."
Interestingly, the Lancet article found that this 10,000-step model was originally just a Japanese company's marketing campaign from the 1960s for their new pedometer – "manpo-kei," – which roughly translates to "10,000-step meter.
"Walking benefits nearly every cell in the body," says Amanda Paluch, a kinesiologist and public health expert at UMass Amherst and the lead author of the study.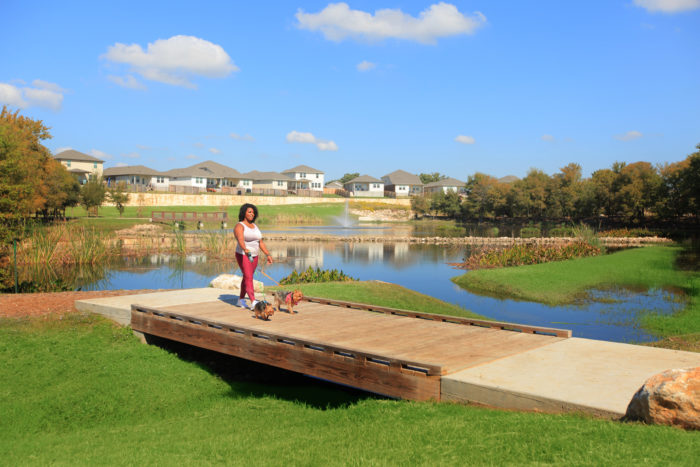 The Axios report adds that "walking is wildly effective. Walking strengthens your heart, improves bone density, relaxes your mind, and helps with muscle-building and pain management. Almost everyone can do it anywhere: your house, the office, outside. Start with 30 minutes and work your way up."
When this walking is accompanied by a beautiful view of the Texas Hill Country flora and fauna found on the MorningStar trails, the therapeutic boost is multiplied.
Don't Miss Out
If you want to enjoy the health benefits of a peaceful quality of life and invigorating outdoor exercise atMorningStar, you might want to pick up your pace a little. This remarkable master-planned community is almost sold out. And when these lots are gone, someone else will be walking those trails, instead of you. Meritage Homes, Saratoga Homes, and Waterloo by Brohn Homes are actively selling in their final phases – come see us!
Now is the time to come see what everyone has been talking about. Drive, run, or walk to this little slice of heaven. Click here to set an appointment.